What Happens When a Company Goes into Administration?
What happens when a company goes into Administration? It is a question that we encounter quite frequently as we help provide our clients with all of the key information they need as they consider the possibility of entering Administration. Should you be the owner or director of a business that is going through some tough times and may have to enter Administration, the team here at The Insolvency Experts can help.
The Administration process can be a tough and intimidating one for the directors of a company, but it can be the saving grace and help provide a recovery route when conducted in the correct manner. Working with a professional Insolvency Practitioner will help you to look at the whole scenario through different eyes, and not just as a punishment for your business suffering financially. A company going into Administration allows it to undergo restructuring or to be sold as a going concern.
Let us take a look at the finer details of a company going into Administration, the processes that will be undertaken and what is expected of the directors of said company.
Call our friendly experts on 0300 303 8284
By quickly taking back control we can help you solve the problems that the business has.
Request a Consultation Free telephone advice
Request a Callback Just leave your number
Arrange an Office Visit We'll come to you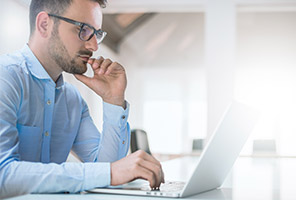 Four Key Questions on Businesses Going into Administration
So, what happens when a business goes into Administration?
When a company enters Administration, an appointed Administrator is handed all controls. This Administrator has to be a licensed insolvency practitioner and will either be appointed by the company itself, its secured creditor, or appointed by court order, depending on the stage and state of the company. The Administrator has one primary goal, to act in the best interests of the creditors of the company. The creditors are owed money, and all company assets will be assessed and realised (wherever possible and applicable) in order to release cash that can be used to repay the creditors of the company.
The Administration process runs in a way that the Administrator is given an 8-week time period in which to send formal administrative proposals to all creditors of the insolvent company. This will include a basic plan of action that the Administrator plans to take in order to repay debts. During this period, creditors will be updated on a regular basis with regards to the current status of the company and the anticipated outcome at the end of the current Administration process.
What are the Options for a Company Going into Administration?
At this point in proceedings it is worth asking what happens when a company goes into Administration? There are a number of options available. These include:
Sale as a 'Going Concern' – This provides the option of the business being sold as a going concern if the circumstances allow for it. The business will either be placed for sale on the open market, or sold in the form of a 'pre-packaged' sale, which involves the marketing of the business prior to Administrators being appointed. A pre-pack sale allows for a quick sale, to minimise loss of trade in the process and maximise the sales value achieved.
Company Voluntary Arrangement (CVA) – A CVA (Company Voluntary Arrangement), can be chosen by the Administrator, if it is thought that the company is viable as a long-term entity. An approved CVA would allow the business to exit Administration, with the Administrator becoming the Supervisor of a CVA.
This is often an appropriate solution if the company requires a restructuring plan to be implemented, with a view to returning to profitability. A CVA involves a monthly repayment of a single amount direct to the Supervisor. This sum is then distributed to each creditor as agreed within the CVA. A CVA allows greater protection for a company as it attempts to recover financially, with the directors seeking to gain control of the company once more when the Administration period comes to an end.
When Does the Administration Period End?
Each case is unique, but it is clear that Administration ends when the purpose of it has been achieved. An appointed Insolvency Practitioner is required to act in the best interests of creditors at all times. The period of Administration automatically ends after a 12-month period but this can be extended if more time is needed to finalise asset realisation and achieve the statutory purpose and finalise all Administration matters.
What happens when a business goes into Administration? As you can see, there are several potential outcomes. It is a crucial stage of any business to be placed into Administration and having the correct support on your side is vital. The Insolvency Experts have the specialist knowledge that can make all the difference to both the directors of a company, and its creditors.
We can offer your business advice and guidance at a time when you need it most, aiming to give you much greater control over a situation that might have seemed completely out of control in recent times. We'll make everything clear, with a pathway to the best outcome for your creditors put in front of you after initial discussions. Get in touch with our team by phone or email today to find out more about the range of financial services we can offer.