What Is a Shadow Director?
Many people work on the understanding that only registered directors are held legally responsible for acting in the best interest of creditors. However, if you run the business and control the direction of it, giving instruction to the directors then this is referred to as "shadow directing". If you are considered to be a shadow director you are:
subject to the same investigations, and
can be held as accountable as a registered director
For anyone who believes that they may classify as a shadow director and wants to know more about their shadow director responsibilities, it is important to contact a trusted insolvency practitioner. Here at The Insolvency Experts, we have advised many clients around the UK on a range of Director duties, including shadow director liability.
Call our friendly experts on 0300 303 8284
By quickly taking back control we can help you solve the problems that the business has.
Request a Consultation Free telephone advice
Request a Callback Just leave your number
Arrange an Office Visit We'll come to you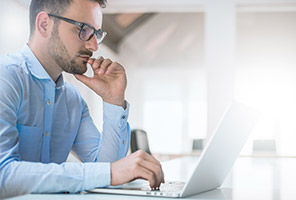 Company Liquidation Quote
How much will it cost to liquidate your business?
Try our calculator to find out…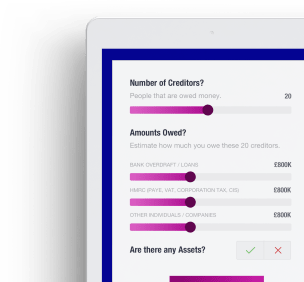 2 Key Questions on Trading While Insolvent
What can you do if you're a Shadow Director?
If you think you may fall under this definition as a shadow director and have current shadow director liability, it's important to know what your responsibilities are if the business is entering into administration or liquidation. Our Insolvency Experts will be able to offer you advice about your situation.

How do I get the right advice on Shadow Director liability?
If you're looking for more information on director duties for insolvent companies, get in touch with our expert team at The Insolvency Experts today. Whether you want to ask specifically about shadow director responsibilities, or have any other queries, you can contact us online for more information, or alternatively call us on 0300 303 8284.