The insolvency process poses a range of challenges to any company owner or director who is facing up to it. The procedure itself is often complex and can bring a range of worries. Here at The Insolvency Experts, we understand this, providing excellent insolvency service in Chester. We have a team of insolvency practitioners in Chester who are not only qualified, but very experienced in this field. We have helped clients across the UK in handling major financial processes such as company administration and accelerated payment matters.
Anyone looking for an insolvency expert in Chester can benefit from the competence of our highly skilled team of experts. We have the relevant knowledge to properly guide you on all of the appropriate steps to take for yourself and your company. If you're interested in knowing more about our many services and their influence on helping your business, please access our site. It has a range of information pages on different services.
If you'd prefer talking directly to one of our insolvency practitioners for Chester businesses, you can call or email us today. We are always more than happy to talk about our services and how we can utilise them to protect your financial interests.
Call our friendly experts on 0300 303 8284
By quickly taking back control we can help you solve the problems that the business has.
Request a Consultation Free telephone advice
Request a Callback Just leave your number
Arrange an Office Visit We'll come to you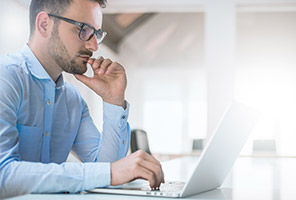 Company Liquidation Quote
How much will it cost to liquidate your business?
Try our calculator to find out…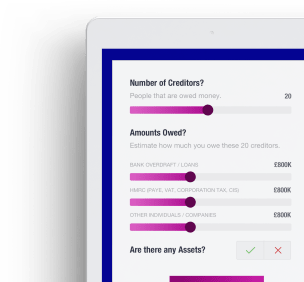 Key Questions on Insolvency Services in Chester
How do I know which insolvency expert in Chester I can trust?
The financial pressure your company is under will require a qualified insolvency expert. You need an insolvency practitioner in Chester who can offer reliable advice and guide you on how to safeguard your financial interests. Whatever the source of the financial problem/s, you'll need an insolvency expert with a solid track record and reliable expertise. Maybe the HMRC is demanding retribution for tax not paid, or you have accumulating tenancy and/ or supplier debts you are unable to repay. These issues, and many others, require excellent insolvency services in Chester, as well as needing to be dealt with as quickly and fully as possible.
Insolvency issues require you to respond quickly to any of your company's financial pressures. There are various additional penalties associated with missed deadlines. You should, nevertheless, be careful of insolvency practitioners in Chester offering swift and easy solutions. You should rely on an insolvency expert who understands that insolvency processes are can be complex and lengthy, but who will be able to employ a great deal of skill to provide you with the right process, one that suits your company and industry regulations.
How long do I have to find the right insolvency service in Chester?
Any insolvency issue, whether it was abrupt or was something you've been expecting, requires a timely response, preferably as soon as you become aware. Showing a willingness to respond is a key factor for many financial issues. Still, we emphasise on taking precautions, you should ensure you get a trusted insolvency expert for the services. This ensures you're not at the risk of taking steps that are not in line with the right financial regulations.
Our insolvency services in Chester provided here at The Insolvency Experts complies with all relevant regulations. We have experts highly conversant in the financial laws that can affect your business. Our expert team is well-equipped to guide on financial issues, while considering their time limits. You should understand that different financial problems each have varying time limits. There's a 90-day deadline to pay an accelerated payment notice for example, while completion of the administration process has a different deadline.
Even if you can't repay an upcoming deadline in full, approaching it with the support and representation of a respected financial professional can make a significant difference. With this in mind, be careful about trusting any insolvency service in Chester promising a simple get-out of paying your financial notices. It is best to trust a financial expert who provides an honest and detailed review of your company's current financial situation and the relevant deadlines involved. You can contact one of our insolvency practitioners in Chester today and hear what they have to say about the current time limits you're facing.
How do I get in touch with an insolvency expert in Chester?
For any financial issue your business is facing currently, you can contact our team here at The Insolvency Experts. Our experts are very experienced in helping clients in Chester and across the UK. We expertly guide on employing the right financial processes to protect your financial interests, helping your business's future.
You can always get more details on each financial issue across our website. If you prefer it, you can call us on 0300 303 8284 or request a callback and we'll call you at a later point that you prefer. We have experts who are always ready to talk about our services and how we can help you. Submit an online form, or send an email asking a question and of our experts will respond quickly.