A number of company directors and owners will know how worrying the process of insolvency for their company can be, not forgetting the complexity that comes with it. The Insolvency Experts has a team of insolvency practitioners in Stretford who are available to assist you through this challenging procedure. We have experts who have dealt with accelerated payment matters, company administration as well as many other key financial processes.
Entrepreneurs seeking an insolvency expert in Stretford can benefit from the expertise of our competent team. We can advise on the appropriate steps to take for yourself and for your business. Our website is full of relevant information about the range of options we have in matters requiring insolvency services in Stretford, as well as their impacts on your company.
If you would like to speak to any of our expert insolvency practitioners for Stretford, you can call or email us today. We would be glad to speak to you about the many different services we can offer to help keep your financial interests best protected.
Call our friendly experts on 0300 303 8284
By quickly taking back control we can help you solve the problems that the business has.
Request a Consultation Free telephone advice
Request a Callback Just leave your number
Arrange an Office Visit We'll come to you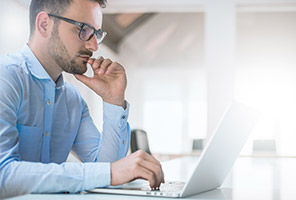 Company Liquidation Quote
How much will it cost to liquidate your business?
Try our calculator to find out…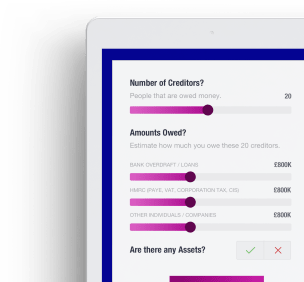 Key Questions on Insolvency Services in Stretford
How do I know which insolvency expert in Stretford I can trust?
Major financial pressures on your company will require that you involve a qualified insolvency expert in Stretford. Whether it's the HMRC after you for tax not paid, or accumulating tenancy and/ or supplier debts that you are unable to repay, you'll need to find reliable insolvency services in Stretford. Here at The Insolvency Experts, you can get trusted advice and guidance on how to best protect your financial interests. Ensure you get a competent insolvency expert with reliable track record to properly deal with your financial issues.
The additional penalties associated with missed deadlines certainly require quick response, showing the relevant authorities your willingness to respond. You need, therefore, to be careful of any insolvency practitioners in Stretford offering you quick and easy solutions to all your financial problems. The insolvency procedures are complex, as well as lengthy, so need a great deal of expertise. You need financial experts who understand this and can guide on the ideal processes for your business amid current industry regulations.
How long do I have to find the right insolvency service in Stretford?
You may have been expecting the current financial pressure for a while. Alternatively, it may have come as a complete shock to you. Regardless of the circumstances, there's a clear need to find an insolvency expert as soon as you become aware of any insolvency issues you may be facing. Always make sure to enlist the services of a reliable one, who will make sure the steps they guide you through complying with all financial regulations.
The Insolvency Experts has a team with an in-depth knowledge of a range of financial laws. This then places us in an ideal position to properly guide you on your financial issues and their related time limits, which can differ depending on each issue. Paying an accelerated payment notice, for instance, has a 90-day deadline, unlike the administration process which has a different time limit of its own.
The support and representation of a highly regarded financial expert makes a big difference, even if you're aware that you can't repay in full any upcoming deadline. You should always remember to be cautious of any insolvency service in Stretford who claim to offer simple and easy get-out options for paying your financial notices. These sound too good to be true, and often are. It is better to find a financial expert who can offer an honest review of your company's financial circumstances in a way you can understand. Contact one of our expert insolvency practitioners in Stretford for advice on the financial issues and deadlines you're facing.
How do I get in touch with an insolvency expert in Stretford?
You can contact us here at The Insolvency Experts for any financial issues your company or business is facing. We have a wealth of experience, gained from helping many clients in Stretford and across the UK. Our familiarity with various business financial problems allow us to advise on appropriate procedures that can protect your financial interests, safeguarding your company's future as far as possible.
There's information available across our site that you can access for more details. We are always ready to speak to potential clients about their business requirements and the best way to assist you when you're facing financial problems. Fill out our online enquiry form, or ask any question by email, and we'll respond swiftly. If you wish to talk to one of our financial team today, you can call The Insolvency Experts on 0300 303 8284. You can also request a callback and we'll contact you at a time that suits your schedule.