Company Administration
When a company enters into administration, it is doing so under the intent to rescue the business so that the business avoids insolvency, so that it carries on trading. Here at The Insolvency Experts, we have helped many companies to find the company administration advice that they need in order to choose the ideal financial solution for their current situation.
Four key benefits of company administration that are worth considering are:
It gives the administrators (your Insolvency Practitioner) time to devise a rescue strategy
The company is protected from creditor action
It minimises the possibility of legal action against the directors personally
It endeavours to escape insolvency
Call our friendly experts on 0300 303 8284
By quickly taking back control we can help you solve the problems that the business has.
Request a Consultation Free telephone advice
Request a Callback Just leave your number
Arrange an Office Visit We'll come to you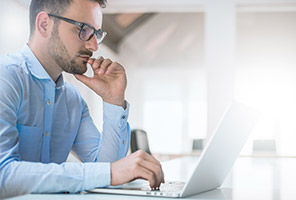 Company Liquidation Quote
How much will it cost to liquidate your business?
Try our calculator to find out…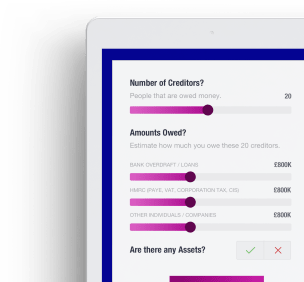 3 Key Questions on Company Administration
What is the purpose of a company administration?
A company administration has a clear focus in terms of the desired aims. An administration is often entered into when a business has increasing debts, with no resolution presenting itself, and the directors are currently struggling to keep the business going in its current state. It's a very stressful time for directors, who often feel guilty for the situation of the business. An administration offers them hope that the business could not only survive but can even be made profitable again, so finding the right company administration advice is a great help.

What are the legal impacts of entering administration?
A company administration will halt any legal action against the company from creditors, giving the directors time to assess the business and get professional advice from an insolvency practitioner. Many of the clients we deal with at The Insolvency Experts have sought our advice as they have had mounting pressure from HMRC, or trade creditors and our first thought is always administration can we help turn this business around?

How do you find the right help with your administration process?
Given the range of benefits that can come from entering administration at the right point, it really can change the future of your company and give it a chance of coming out the other side of the process stronger. It can also help to protect the financial interests of the company directors, so it is vital to find the right company administration advice to ensure the process is carried out expertly and effectively.
Here at The Insolvency Experts, we have a great deal of experience in helping clients around the UK to complete their company administration in a reliable and timely manner. To speak to our expert team about your current financial situation and the support we may be able to offer, you can phone or email us today.