Liquidation of a Company
For anyone facing the liquidation of a company, it will no doubt have been a difficult process facing up to the reality that your company may need to cease existence due to unpaid debts. In the UK, company liquidation is a terminal proceeding, and is a method used to realise the assets of a company before it closes with a view to issuing distributions to creditors.
Key points that you should be aware of with regards to the liquidation of a company through professional liquidation services in the UK include:
The assets of the company are sold to make payments to creditors
After a liquidation, the business no longer exists in its current legal entity
You give up the company and insolvency practitioners seek to recover as much as possible to repay creditors
The company will be dissolved and cease to exist
Call our friendly experts on 0300 303 8284
By quickly taking back control we can help you solve the problems that the business has.
Request a Consultation Free telephone advice
Request a Callback Just leave your number
Arrange an Office Visit We'll come to you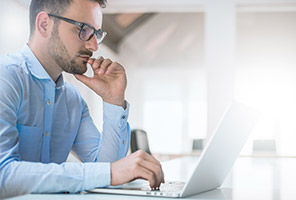 Company Liquidation Quote
How much will it cost to liquidate your business?
Try our calculator to find out…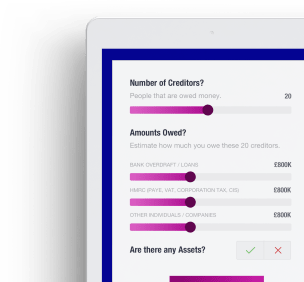 4 Key Questions on Liquidation
How do you know if liquidation is the right option?
In some instances, the business may enter into an administration process, which could then be unsuccessful. Entering liquidation would then be the result. Both administration and insolvency are entered into as the business is either unable to pay their debts when they fall due, or their liabilities are larger than their assets.
Should you reach a point where neither insolvency or administration is a viable option, you will likely have to proceed with the liquidation of your company. Many businesses feel an administration is the way to go, but they may not meet the criteria. At this point, you need to find the best liquidation services to support you in the process.

What liquidation consultancy services are there?
Whilst the route to liquidation can either be a voluntary or compulsory process, the outcome is that your business is being wound-up and will no longer trade. Whether it's your choice, or a creditor forcing your business into liquidation, we can provide you with the advice you need throughout the process.
Going through the liquidation of a company can be a daunting task and very complex process – we suggest taking professional advice to protect the business and its directors from significant implications. Here at The Insolvency Experts, we have provided UK company liquidation services for many years and can offer a great deal of expertise.

How do I go about liquidating a company?
Whether the choice to liquidate was yours, or your creditors, it's a daunting task and a very complex process. We suggest taking professional liquidation advice to protect the business and its directors from significant implications. Having the support of an expert in UK company liquidation ensures the best possible representation guidance at every stage of the process.
To find out more about liquidation, and the different forms liquidation of a company can take, visit our What is Liquidation? page. This will offer you a range of additional information on how we can support our clients with UK company liquidation processes.

How do I find the right liquidation services for my company?
When it comes to finding the right service to guide you through the liquidation of a company, you'll want to find an experienced and trusted financial service. Here at The Insolvency Experts, we are ideally equipped to guide you on every aspect of UK company liquidation and how the processes of handing over your company would work.
We assure each and every client that any time we take on liquidation services, we do a highly proficient job and ensure the repayment of the highest possible amounts to any creditors. To speak to us in more detail about what we can offer in terms of liquidation services, please get in touch today by phone or email. Details are available over at our Contact page.