If your business is experiencing financial difficulties or facing a formal insolvency process, such as liquidation, it is likely that you will look to enlist the help of a licenced Insolvency Practitioner (IP). Most insolvency practitioners will have trained as accountants or insolvency specialists but, what does an insolvency practitioner specifically do? 
Here we discuss what an insolvency practitioner is and how they could help your business when in financial distress. 


What is an Insolvency Practitioner?
An insolvency practitioner is a licensed professional who is authorised to act on behalf of or with regards to individuals, partnerships or companies that are insolvent.
As an insolvency practitioner is appointed to a company during times of financial trouble, their roles are essentially that of attempting to rescue the business. Once all avenues have been explored in reference to saving a business, an IP may consider alternative options. The duty an insolvency practitioner holds is to act with reasonable care and controlled skill when carrying out tasks and to act in the best interests of creditors at all times.
Call our friendly experts on 03003 038284
By quickly taking back control we can help you solve the problems that the business has.
Request a Consultation Free telephone advice
Request a Callback Just leave your number
Arrange an Office Visit We'll come to you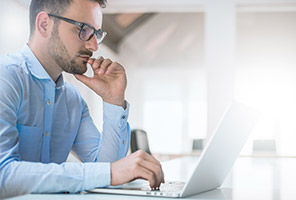 What does an Insolvency Practitioner do?
An insolvency practitioner will explore all avenues of financial restructuring to ensure that the most suitable option for the business is chosen. This may include:

Selling the assets of the company or individual who owes money;

Collecting any money that is due to the company or individual;

Agreeing claims with any creditors;

Distributing all collected money once costs have been taken into account.

Once the details of claims from creditors have been received and adjudicated upon, the IP can begin to chase a dividend – this will only take place however, if the funds are available. If an insolvency practitioner has been appointed as an advisor to a company board prior to the beginning of a formal insolvency process, they will provide advice to the directors and set out their responsibilities at this time.
Depending on the insolvency process, the IP may be required to carry out investigations into the company's affairs and the conduct of any director in office in the three years prior to the date of insolvency. The investigation stage of this process is therefore vital and it is imperative that the insolvency practitioner is of the highest calibre.
What roles could an Insolvency Practitioner hold?
Within a company that has gone into insolvency, an insolvency practitioner could be appointed to a number of roles. This could be the role of:
Provisional liquidator

Liquidator

Administrator

Administrative Receiver

Supervisor of a CVA (Company Voluntary Arrangement) 

An Advisor to the board of company directors to guide them through the process of insolvency.
Depending on the precise role an insolvency practitioner is appointed within a company, the role will be performed in order to liaise with creditors, negotiate terms and realise assets. If a company is in decline and heading towards insolvency, an insolvency practitioner can be brought on board to advise and put in place preventative measures to ward off insolvency.
What duties do Insolvency Practitioners have?
Insolvency Practitioners have specific tasks and duties that they are expected to perform and fulfil. Each role undertaken by an IP within a company will have a slightly different remit:


Provisional Liquidator – This role is taken up in order to help preserve the assets of a business that is in trouble of facing insolvency. An insolvency practitioner will be tasked with safeguarding the creditors, ensuring that all assets that could be available once the insolvency process begins are still in place when it does begin. The provisional liquidator does not take part in the realisation process of the assets.

Liquidator – The IP in this role undertakes the realisation of company assets during Company Liquidation, distributing all funds equally between the listed creditors. In a compulsory liquidation, or creditors' voluntary liquidation, the Liquidator will have full control of all aspects of the company, winding up the company affairs and investigating the conduct of all directors.

For a solvent liquidation, the IP has a duty to distribute all funds equally amongst members and can arrange for all creditors and members to vote on whether the liquidation proposal should be accepted or not.

Administrator – An Administrator will be brought on board during Company Administration for a number of reasons:
To rescue the company.

To achieve the best possible outcome for all creditors if the company cannot be saved and must be liquidated.

To realise the company's assets in order to pay the secured and preferential creditors.

Administrative Receiver – This role is undertaken on behalf of a secured creditor (for example a bank), and is aimed at realising the company assets with the view of making a repayment to the secured creditor.

Supervisor of a CVA – These duties are aimed at ensuring the terms of a Company Voluntary Arrangement (CVA) are met fully, with monthly payments distributed fairly between creditors as per the agreement.
What should I look for when choosing an Insolvency Practitioner?
There are a few factors that should be considered when you are looking for a qualified and professional insolvency practitioner. Not only should you feel comfortable around the person who is dealing with your company's financial issues, but they should be fully accredited and frequently regulated.

An insolvency practitioner must have:
Gained experience working within the insolvency industry;

Passed the relevant insolvency exams (JIEB exams);

Gained approval from an authorised regulatory body recognising that they are fit and proper to act officially as an insolvency practitioner;

Obtained a licence.
All affairs relating to insolvency in the UK are regulated by the 1986 Insolvency Act and Insolvency Practitioners are regulated frequently by a number of professional bodies. These may include:
Insolvency Practitioners Association (IPA)

Association of Chartered Certified Accountants (ACCA)

Institute of Chartered Accountants in England and Wales (ICAEW)

Institute of Chartered Accountants in Scotland (ICAS)



What qualifications do Insolvency Practitioners have?
Most insolvency practitioners have a legal or accountancy background and will have a relevant degree, or qualification, that brings them in line with the national standards for insolvency roles.
To become a licensed IP, an individual must pass the examinations set by the Joint Insolvency Examination Board (JIEB). They can then go out and gain the relevant experience and practical knowledge that many insolvency firms require from their staff before hiring.
Call our friendly experts on 03003 038284
By quickly taking back control, we can help you solve the problems that your business has.
How much does an Insolvency Practitioner cost?
The cost of involving an insolvency practitioner in your company's financial affairs can vary hugely depending on the process that is undertaken. For more common and often simple formal insolvency processes such as a Creditors' Voluntary Liquidation (CVL) or Members Voluntary Liquidation, an IP's fees are usually a standard one-off fee agreed upon in advance. 
For more lengthy processes, such as Company Voluntary Arrangements (CVA) and Administration, IP fees are often paid in monthly installments, will last as long as the chosen process does and may be deducted from funds collected for creditors.
In any case, it is advised that you discuss these options with your insolvency practitioner beforehand or alternatively, get a free quote estimate to see what an involving an IP could cost you. 
How do I find the right Insolvency Practitioner?
We hope that, as you have explored some of the key details on the topic of insolvency practitioners, you will feel a lot more informed on the nature of the role and how they may benefit your business. If you require any further help and guidance however, we are always happy to help.
The Insolvency Experts offer personable and professional advice that can help you to safeguard your company. We are available to talk with you through your questions and specific business situation today, via email or telephone. We have helped a wide range of businesses within many different industries to gain a greater control over the destiny of their business during troubled times.

If you are based in the UK, we can offer our services to you when you need them. We provide expert insolvency services in a range of areas as we are based in Bolton and Manchester – we are also happy to cover other large areas such as in the North West, London and North Wales.
Contact us today to find out how our expert Insolvency Practitioners could help you and your business.