Dealing With Bailiffs
Dealing with bailiffs can be a harrowing experience for anyone, especially if the event takes place at the family home. What many do not know is that bailiffs are subject to a range of strict procedure including:
they should give notice before visiting, allowing you to check all doors/windows are secure
this notification should be written in a certain way
Here at The Insolvency Experts, we are qualified and vastly experienced in helping clients around the UK to assess any documentation they have received from bailiffs, ensuring that their personal and financial rights are protected at all times. To find out more about the services we offer in this area, we would be happy for you to Contact us.
Call our friendly experts on 0300 303 8284
By quickly taking back control we can help you solve the problems that the business has.
Request a Consultation Free telephone advice
Request a Callback Just leave your number
Arrange an Office Visit We'll come to you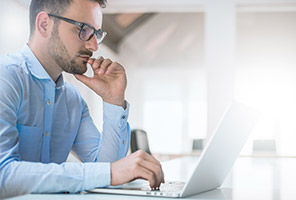 Company Liquidation Quote
How much will it cost to liquidate your business?
Try our calculator to find out…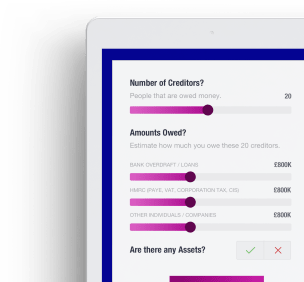 4 Key Questions on Trading While Insolvent
What do you need to check on when a bailiff arrives?
In terms of the key points for dealing with bailiffs, it is important to know that if a bailiff presents themselves at your property, you should ensure that:
The debt they are chasing is correct
The correct process has been followed
The notice has been given to you in the right way (post, hand delivery home or business, fax or email, fixing prominently to your premises/letterbox or handed to you in person)
The right timeframes have been allowed before the intention to visit (usually 7 days from the date on the notice, however this 7-day period can be waivered in certain circumstances, through a court order)
What types of debt do bailiffs collect on?
Bailiffs can't be enlisted to call on any and every type of debt, there are different procedures depending on the claimant and source of debt,but bailiffs can be employed to chase various particular kinds of debt, such as:
Business rates
CCJs
High Court Judgements
Court fines
HMRC arrears
Business rent
When it comes to dealing with bailiffs in the more effective way possible, it is useful to ask them which type of debt they are calling with regards to before you grant them access, allowing you time to identify the issue and claimant.

What are bailiffs prohibited from doing?
As a rule, you usually don't have to allow them entry, or open your door to them. They cannot:
Use force against you
Enter the property if the only person at the property is under 16
Visit during the hours of 9pm – 6am
Gain entry through any other means except the door
There are only certain instances whereby they are able to force their way into your home, these include unpaid criminal fines, income tax and stamp duty, HMRC debts (once the court's permission has been obtained) – and only as a last resort.

What can bailiffs take with regards to your debt?
If you don't allow a bailiff access to your home, or come to an agreement to pay them they could:
Take things from outside your property (such as your motor vehicle(s))
Add an amount on top of the existing debt
If you do allow a bailiff into your property then they may take your belongings which they could sell to pay the outstanding debts and to cover their fees.
If a bailiff appears at your door then you should not allow them access to your premises – seeking professional advice means that you will know your rights should they return.
To discuss the specific circumstances of your business, please contact us online or call our team directly on 0300 303 8284. The Insolvency Experts are dedicated to getting your business the information and support it needs to effectively deal with financial issues. For more advice on dealing with bailiffs, talk to us today.