What is a County Court Judgment (CCJ) & How to stop it?
A County Court Judgment (CCJ) is a court order in England, Wales and Northern Ireland (in Scotland it's called enforcing a debt by diligence) that can be listed against you if you fail to repay debts. Whilst a CCJ is issued to enforce the repayment of a debt, it can also be the initial step a creditor can take to wind up your business.
If a CCJ is issued against your business, it will be listed and reported on your company's credit rating – as well as any directors where a personal guarantee had been given against the debt. Having a CCJ can:
significantly harm the credit rating of your company
mean some suppliers may not be willing to grant you credit
cause a bank to refuse you credit in the form of overdraft/credit facility/credit cards
Given the range of serious financial implications carried within the county court judgement process, it is vital to get the guidance of an insolvency practitioner. Our expert team here at The Insolvency Experts are well equipped to help guide you through the best course of action when facing such a situation.
Call our friendly experts on 0300 303 8284
By quickly taking back control we can help you solve the problems that the business has.
Request a Consultation Free telephone advice
Request a Callback Just leave your number
Arrange an Office Visit We'll come to you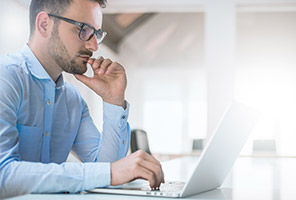 Company Liquidation Quote
How much will it cost to liquidate your business?
Try our calculator to find out…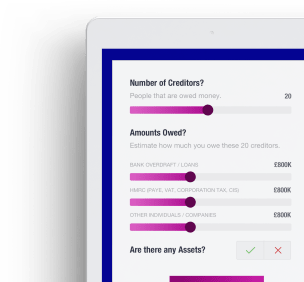 4 Key Questions on CCJ
When can a creditor issue a County Court Claim?
If you have not settled a debt with someone, you may be issued with a County Court Claim. They shouldn't come unexpectedly, as the creditor must send you a warning letter first, informing you that you must settle your debt with them, otherwise they will proceed with legal action.
Your creditor should have either sent you a default notice or a letter before action (which one of these depends on the nature of the debt). The letter should inform you how you can settle the debt, and their intended proceedings if the debt isn't settled. If you receive one of these letters you should act upon it – if you're unaware of your options you should seek the advice from a qualified Insolvency Practitioner.

What is the best way to deal with a County Court Claim?
As with most debt matters, it's imperative to seek professional advice straight away before the CCJ process advances. The earlier you deal with these matters the more options that are available to you.
You should respond to a claim, as it allows you to put your circumstances forward to the Court, often influencing the terms of the settlement. If you do not respond, and simply ignore the letter or notice, the court can still issue the judgement against you or your company. If they have not been made aware of your circumstances, they may simply order for the debt to be settled in one go, rather than spreading out the payments.
Once you receive your Claim Form, you have 14 days to issue a response. With the form, there is usually an Income and Expenditure form, which allows you to detail your money in and money out, this helps the courts decide on the payment amounts and the frequency to pay off the debt.
In responding to a Claim Form, you have the option to admit the claim, agreeing that you owe the amount stated. You may also file a defence, if you do not agree with the amount owed – should you choose to go down this route it's essential that you seek advice from a professional in order to assist with the negotiations.
There is also an option to submit an acknowledgement of service, which informs the court you will defend the claim, but require longer than the 14-day period. Should the order be granted, and you still receive the judgement, the Court has power to enforce payment, either by instalments, or "forthwith", whereby the total is due immediately.

What should I do after being issued with a CCJ?
Should you be issued with a CCJ, and do not stick to the terms set out within it, the creditor can request that the court enforce the debt. This can be by way of Bailiff action, a charging order or attachment of earnings.
Under a CCJ process, a creditor can request the court of a bailiff to collect the debt. A bailiff can only collect debts when the courts permit and issue a Warrant of Execution. Only once this has been issued does a bailiff have the power to visit your business (or home depending on the debt) to collect the money you owe.
Should a bailiff visit your home or business you should call us immediately to understand your rights and seek efficient advice. Alternatively, the creditor can request that a charge be secured against an asset (usually property), whether the asset is owned outright or has outstanding finance (such as a mortgage or debenture). The final option is an Attachment of Earnings Order, whereby the money is deducted directly from your wages by your employer.

Where do I get the right advice on a county court judgement process?
If you receive a County Court Order or any of the enforcement letters in the CCJ process, it is very important to get professional advice at the earliest stage possible. In our experience, the after-effects of a CCJ can significantly damage a business and its trading activities.
A qualified Insolvency Practitioner will be able to give you the best advice for your circumstances, so for more information on the CCJ process, please contact our expert team at The Insolvency Experts by email on enquiries@theinsolvencyexperts.co.uk or call our specialists directly on 0300 303 8284.