Company Liquidation & Directors Responsibilities
If your business is insolvent (meaning that its liabilities are exceeding assets, or that you are unable to meet current and future financial commitments) then you have a range of particular responsibilities as a director. This is obviously a stressful and worrying time for many directors, as not only are there are a range of financial pressures and director duties in insolvency, but in certain cases, if you do not meet this regulation, you could also be:
Accused of wrongful trading
In worse cases, become personally liable
Because of this range of regulations, it is very important that if you believe your business is insolvent, you seek professional advice from an Insolvency Practitioner such as The Insolvency Experts to ensure that you meet all of your company liquidation director responsibilities. We are available by phone or email today via our Contact page.
Call our friendly experts on 0300 303 8284
By quickly taking back control we can help you solve the problems that the business has.
Request a Consultation Free telephone advice
Request a Callback Just leave your number
Arrange an Office Visit We'll come to you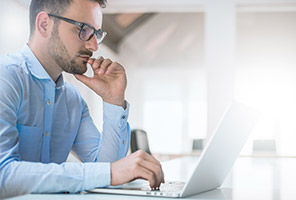 Company Liquidation Quote
How much will it cost to liquidate your business?
Try our calculator to find out…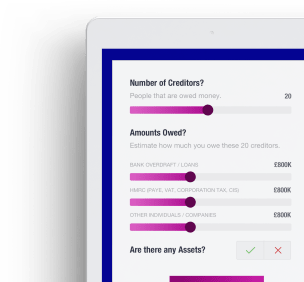 2 Key Questions on company liquidation director responsibilities
What are the key director responsibilities in insolvency?
In terms of the various responsibilities for a company director to carry out during a time when a business is facing insolvency, the key considerations you should be aware of, each with their own page on our site, include:
Directors' Personal Guarantees
Directors' Loan Accounts
Director Redundancy
Trading Whilst Insolvent
Shadow Directors
Once you've looked at as many or as few pages are relevant to your current business situation, we would be more than happy to talk over any further questions you have with regards to your director responsibilities.

How do I find the right guidance on my director duties in insolvency?
In order to ensure that you meet all of your responsibilities as a company director at a time of financial difficulty, you will want to get expert guidance from a company experienced in navigating such a process. To receive more information on the responsibilities of directors during insolvency, or to get any other financial advice today from The Insolvency Experts, you can email us on enquiries@theinsolvencyexperts.co.uk or call us on 0300 303 8284.