The complexity of the insolvency process, as well as the worry that comes with it, makes it hard for any company owner or director experiencing the process. Fortunately, there's a team of insolvency practitioners in Liverpool with the skill and experience to guide you through the insolvency process for your company. The professionals at The Insolvency Experts deal with company administration, accelerated payment issues and many other key financial practices.
If you're looking for an insolvency expert in and around Liverpool, you can make use of our skilled experts. We are able to advise you on the right steps to take as a director or owner of your business. Our website has a lot of information, so if you would like to know more about the many options we offer companies in the area of insolvency services in Liverpool, please access the relevant page. There's also extensive information on the range of impacts caused by insolvency issues within your company or business.
Should you prefer talking to our experts instead, you can contact one of our insolvency practitioners in Liverpool through phone or email. We are ready to speak to you about the many insolvency services we provide, as well as how we can keep your business financially protected as best as possible.
Call our friendly experts on 0300 303 8284
By quickly taking back control we can help you solve the problems that the business has.
Request a Consultation Free telephone advice
Request a Callback Just leave your number
Arrange an Office Visit We'll come to you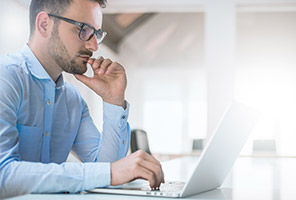 Company Liquidation Quote
How much will it cost to liquidate your business?
Try our calculator to find out…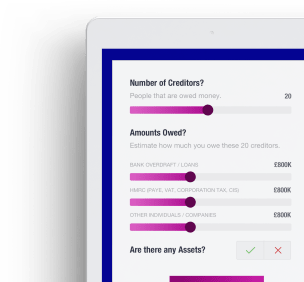 Key Questions on Insolvency Services in Liverpool
How do I know which insolvency expert in Liverpool I can trust?
The challenges brought by any major financial pressure on your company require you to engage an insolvency service in Liverpool who can offer reliable advice and guidance on how to safeguard your financial interests. It could be the HMRC demanding retribution for unpaid tax, supplier debts and/ or mounting tenancy that you are unable to repay, whatever the financial issue, our experts will assist.
Any financial issue obviously needs swift response and expert handling. This is why it is so important to find an insolvency expert possessing a strong track record in your company's current financial issues. Considering the increased number of penalties that result from missing due dates for a response, it is vital to show the willingness to respond. This should cause you to be cautious with insolvency experts in the city who offer easy and quick fix for your insolvency issues.
It would be advisable to trust insolvency practitioners in Liverpool who put in the work to come up with reliable solutions. The insolvency process is usually complex and lengthy, so you therefore need great expertise and experience to get the ideal solutions, financial services that are accommodating to your company's specific needs as well as all of the relevant industry regulations.
How long do I have to find the right insolvency service in Liverpool?
We emphasise how important it is to enlist the services of a reliable insolvency expert as soon as the need arises. Regardless of whether you were expecting the financial pressure, or it came as a complete shock, you'll need to take action the instant you become aware. This allows the expert to take any steps that comply with the required financial regulations.
We have a very experienced team across a range of financial laws and regulations. Our insolvency practitioners here at The Insolvency Experts are, therefore, ideally equipped to guide you on a range of measures in regards to your financial issues. It is worth noting that every financial issue comes with its individual regulations with regards to time. For instance, there's one deadline for completing the administration process, compared to another deadline (of 90 days) allowed to pay an accelerated payment notice.
The support and representation of a trusted financial expert definitely makes a big difference, even if you can't repay an upcoming financial deadline in full. We reiterate that you should be careful with insolvency experts in Liverpool claiming to offer a simple solution to your approaching financial deadlines.
Given the complex nature of financial guidelines, It would be wise to get a financial expert who offers an honest and comprehensive review of your current financial situation and the relevant time limits available. Contact an expert insolvency practitioner in the UK now and learn from their insight on the financial deadlines you are facing currently.
How do I get in touch with an insolvency expert in Liverpool?
You can always contact our experts here at The Insolvency Experts for any financial issue you may be facing at the moment. We have the experience to employ appropriate steps to protect your financial interests, in order to safeguard your company's future in and around Liverpool, as well as across the UK.
There's a lot of information on our site. You'll receive a quick response to any enquiry sent through email, while you can also call an expert at The Insolvency Experts on 0300 303 8284 or request a callback at a time that suits you. We are always happy to talk and assist you with the financial needs of your business.