Many company directors and owners will know what a worrying time it is to be facing an insolvency process. The Insolvency Experts understand this, so we offer a team of highly qualified and experienced insolvency practitioners in Rochdale and across the UK. Our team can deal with a range of key financial processes such as accelerated payment matters and company administration affecting businesses across the UK.
If you're looking for an insolvency expert in Rochdale, our highly competent team will be able to guide on the appropriate steps to take for yourself and your company. If you're interested in learning more about our many options for dealing with insolvency cases in Rochdale, and their impacts on your business, you can check our website. It is full of relevant information.
Call or email us if you'd rather talk to our expert insolvency practitioners in Rochdale. We would gladly talk to you about the many services we can provide and how well they can protect your financial interests through strategic approaches relevant to your business and your industry.
Call our friendly experts on 0300 303 8284
By quickly taking back control we can help you solve the problems that the business has.
Request a Consultation Free telephone advice
Request a Callback Just leave your number
Arrange an Office Visit We'll come to you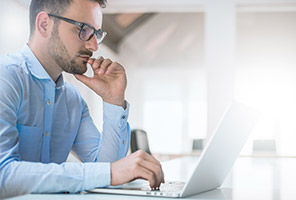 Company Liquidation Quote
How much will it cost to liquidate your business?
Try our calculator to find out…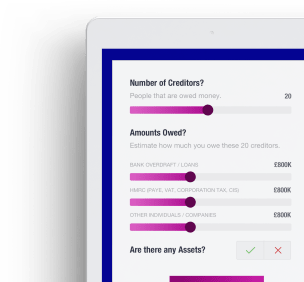 Key Questions on Insolvency Services in Rochdale
How do I know which insolvency expert in Rochdale I can trust?
Any major financial pressure of this kind requires that you enlist a trusted insolvency practitioner in Rochdale. You'll certainly benefit from the guidance and advice of a reliable insolvency service in Rochdale to keep your financial interests protected. So, if the HMRC is chasing you over unpaid tax, or there are accumulating tenancy and/ or supplier debts that you are unable to repay, or any other major financial issue, you need a skilled and trusted expert. One who possesses a solid track record in your financial issues, as they require expert handling.
Of course, there are additional penalties that can result from missing deadlines, which further evidences the importance of swift response. You should nevertheless, be wary of insolvency experts offering a quick and easy fix to all of your company's financial issues. It is wise to enlist insolvency practitioners in Rochdale who understand that insolvency processes are not only complex, but can be lengthy. These trusted experts can then employ a great deal of expertise to get you all of the applicable and most reliable solutions, in order to meet the needs of your specific company within your industry's regulations.
How long do I have to find the right insolvency service in Rochdale?
It is preferable to find insolvency services in Rochdale as soon as you become aware of any financial problem your company or business is facing. You should consider a trusted insolvency service in circumstances where the financial pressure period is something you were anticipating, as well as those where it came as a complete shock. This guarantees the taking of appropriate steps that are in line with current financial regulations.
Here at The Insolvency Experts, we have a team who are very experienced in a wide number of financial laws. These are the ideal support to guide you on financial issues and related time limits, which can vary when it comes to different financial problems. The time limit for paying an accelerated payment notice, for instance, is 90 days, different from that of the process of administration.
You may know that you can't repay in full an upcoming deadline. Nevertheless, the support and representation you receive from our respected financial experts can make a big difference. We emphasise being cautious of insolvency practitioners in Rochdale claiming to offer a quick and easy solution to ending your financial issues. It is much safer to involve an expert who can offer an honest and comprehensive summary of your current financial circumstances and the related time limits at play. You can contact our expert insolvency practitioners for Rochdale today and get advice on any financial issues you're facing and their deadlines.
How do I get in touch with an insolvency expert in Rochdale?
You can get in touch with us at The Insolvency Experts with regards to any financial issue your business is facing currently. Our wealth of experience, gained from helping clients in Rochdale and across the UK, enables us to employ appropriate measures to protect your financial interests and help your company's future.
You can access our site for helpful information on what our team can help you with in regards to insolvency services. Call our team at The Insolvency Experts on 0300 303 8284 or request a callback and we'll contact you at a time you find suitable. Our experts are always happy to talk and help you with your company's requirements. We will be able to swiftly respond to any online form that you submit or enquiry you email. Get in touch with us and learn how we can help your business through the range of support options we have.