Licenced Business Rescue Experts
Helping Directors in Debt
Same Day Advice
For free expert advice, send us a message and we'll be in touch
Business Recovery or Insolvency?
Here at The Insolvency Experts, we have a team of specialists who understand the pressures and strains associated with the day to day running of a Business.
Our Team also understand that no matter how hard you try to avoid it, there is always the possibility that at some point you may have a need to seek professional advice from a Financial Expert.  It's often something completely beyond your control, but it's vital that if you or your Company experience any kind of financial difficulty, that you seek professional advice as soon as possible.
At The Insolvency Experts, our Team will always begin by assessing the Financial Position of the Company and outlining the available options to you:
Business Recovery
Having worked with financially unstable businesses for a combined total of over 60 years, our team will use their wealth of experience to advise you, and assist you, with the steps you need to take to deal with, and move forward from this difficult period.  
We can provide expert advice and assistance with the following:
Company Administration Quote
How much would Administration cost your business?
Try our calculator to find out…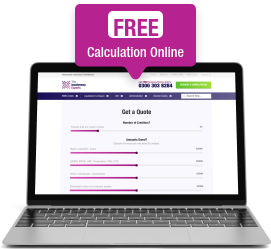 Insolvency
Unfortunately, there are sometimes situations where recovery of your Business isn't a viable option and our team may need to provide you with advice relating to the various types of Insolvency procedures:
Administration – Administration may be appropriate if your company is financially distressed but has a business with underlying value.  If your company has a strong order book, and a strong brand that may be of interest to either the existing management team, or a third party, then the possibility of Administration should be explored.
Company Liquidation – Liquidation is the process your company is likely to face if you have ongoing cash flow problems and creditors are threatening to take enforcement action against the business.  There are various types of Liquidation. Each one is heavily dependent on the circumstances and financial position surrounding the company. 
Members Voluntary Arrangement– 

A MVA is a formal arrangement between your company and its creditors, where the company proposes a settlement in respect of its historic debts.  Often the proposal is not for repayment of the debts in full, but a percentage of the debt, depending on the estimated financial performance of the company going forward.
We are here to help!
Whatever the situation, if your business is struggling financially, and you are unsure of which direction to take, you need to speak to an expert at the earliest possible opportunity.  
Our team will aim to quickly obtain an understanding of your business and the issues which you are facing and provide advice regarding the most appropriate course of action.  
Company Liquidation Quote
How much will it cost to liquidate your business?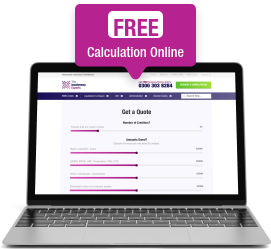 Call our friendly experts on 0300 303 8284
By quickly taking back control, we can help you solve the problems that your business has.